Stub Article
This article is a stub. Please help The Night Shift wiki out by expanding it.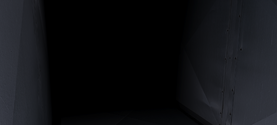 C. Air Vent, also known as CAM 10 or Ceiling Air Vent, is a location on Floor 2 in The Night Shift: Iggy's Funhouse within Iggy's Funhouse. This vent connects to the Office.
The vent can be sealed to keep a animatronic out.
It's known that Krug will pass through this location to reach the office.
Apperance
Edit
C. Air Vent is a dark vent. The vent has slightly damaged walls and has a similar appearance to the Left Air Vent.
Ad blocker interference detected!
Wikia is a free-to-use site that makes money from advertising. We have a modified experience for viewers using ad blockers

Wikia is not accessible if you've made further modifications. Remove the custom ad blocker rule(s) and the page will load as expected.